RECOMMENDED
AUSTIN, TX
PET SERVICES
VETERINARIAN
I am sure that in Austin, there are several veterinarians or groups of veterinarians that are good or great. But, I use the following and think they are the best. I live northeast of "Austin proper" and make the drive to southwest Austin to use their services. If you should begin to use them, feel free to tell them that Steven Williams "the Bichon Man" referred you: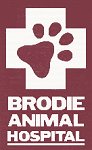 Michael B. Werner, D.V.M.
Luisa Collins, D.V.M.
Taylor Marchman, D.V.M.
Dee Ann Mouser, D.V.M.
Hospital Manager:
Deb Stone
(512) 892 - 3486
FAX: (512) 892 - 4614
M-F 7:00 am - 6:00 pm
Sat 8:00 am - 12:00 noon
3421 W William Cannon Dr. Suite 110
Austin, TX 78745
(Southeast corner of Brodie & William Cannon,
strip center behind Exxon)
---
GROOMERS
While I have never used Luther, I have been told that he can make a Bichon look like a Bichon. Many people have been pleased. I don't think his shop is open on the weekends or that many days of the week so he may not be convenient for people that work.
Luther's Grooming
453-6205
2410 Greenlawn Pkwy
Just west of Burnet on Greenlawn Pkwy,
(Greenlawn intersects Burnet: north
of Koenig (2222) and south of Anderson )
---
I don't know whether or not the West End Grooming can make a Bichon look like a Bichon, but I have talked with the ladies at West End before and they seem very devoted and nice. So maybe you want to give them a try. If they don't make a Bichon look like a Bichon, then maybe we can "train" them.
West End Grooming
478-1007
909 W 24th St
(Between Lamar and Guadalupe)
---
If you have positive experiences or trouble with either of the aforementioned groomers, please let me know so I can decide whether to continue to recommend them here. Any other suggestions, also let me know. Email me at the address listed at the "Contacts" button. Thanks.
Use of this site signifies your agreement to the Terms and Conditions
© 1998-2004
Tresors Blancs Bichons Frises
All Rights Reserved